Top 3 Things to Consider Before Selling a Home with Foundation Issues December 30, 2018

Top 3 Things to Consider Before Selling a Home with Foundation Issues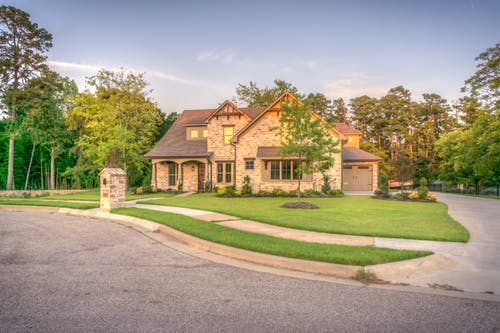 You rarely see all the problems that your house has unless you plan on selling it. Foundation issues, paint decay, and hairline cracks affect its structure. You need to address these issues to attract more buyers and increase your property's value. You probably have limited time and resources to fix them all, so which one comes first?
The experts of GraniteFoundationRepair.com have come up with top three issues that you will need to consider before selling a home with foundation problems. This short guide should help clear the air and guide you in prioritizing the construction problems that you must resolve before putting your house up for sale.
Foundation Issues
The first thing that any home inspector or potential buyer will notice when visiting your house will be a foundation issue. Any problem that can impact the structural stability of the house can score negative points during the appraisal. And, severely diminish the value of your property.
To avoid the depreciation of your house by realtors, real estate agents, or inspectors, you need to fix any foundation issues you encounter. You can start by examining the exterior walls and assessing any damage. Older and new homes may present cracks, fissures, and paint corrosion.
Most of the houses that have been built in the last century are standing on poured concrete foundations. Sometimes, due to poor construction and bad engineering, the concrete slabs may suffer from hairline cracks. These factors allow water to infiltrate and affect the interior structure. You might notice this issue if you constantly have to deal with water flooding your basement.
While you can solve most of these foundation issues with quick-fix solutions and a fresh layer of paint, you should still approach a contractor. An expert in foundation issues can provide you with crucial advice and information that could save you time and money.
Cracks that affect the structural integrity

Every house will "settle in" sooner or later. In time, the foundation sinks a few inches into the soil and may develop cracks. This common occurrence should not cause any concerns unless you are dealing with horizontal lines that are wider than an inch. In this case, you might need to assess the entire foundation of the house before selling it.
Horizontal cracks in a concrete foundation affect the structural integrity of your home. Not only will a home inspector refuse to give the property a positive rating, but living there may become a danger for your family.
Vertical cracks tend to appear in old houses that have brick walls, wooden panels, and rock foundations. Most of these cracks are not significantly damaging to the structural integrity of your house in the short term but could decrease the value of your property.
A less common form of foundation crack that can appear on the exterior walls is an L-shaped one. This kind of crack appears when the house is built on uneven ground. You might notice other signs of this foundation issue in creaking floors, staircases, and drywall cracks. You may also find it difficult to close or open windows and doors.
Insurance Coverage

Before attempting any type of renovation to a house with foundation issues, you will also need to check your home insurance. Check if it covers any of the potential repair costs. Determine if the cracks in the exterior walls or the damaged paint are the results of a natural disaster such as tornados, floods, or earthquakes. You can save a lot of money to fix them under the terms of the insurance.
On the other hand, foundation issues that result from malfunctioning plumbing installations, poor landscape choices around the construction, or negligence cannot be the subject of insurance exemptions.
Read the insurance policy carefully before putting your home up for sale. If necessary, seek professional advice to help you determine which foundation issues are covered by your insurance.
The Bottom Line - Repair or sell as it is?
If you have the time and the resources to repair the foundation issues on your home before selling it, then you should do it. Before getting your home inspected, consult a professional contractor or structural engineer.
This simple strategy can also give you with the benefit of negotiating for a better price with any potential buyer.
Sometimes, unforeseen circumstances may force you to sell a property with foundation issues. In this case, you should disclose all the problems that affect the structural integrity of the house and the potential risks that this may pose.
A disclosure form might decrease the selling price and attract fewer buyers, but it could save you from a lawsuit once the new owner moves in.
If you found this article helpful, you might also like A BEGINNER'S GUIDE TO REMODELING A HOUSE